I love when people ask me to recommend books. I compare books to video game cheat codes. Whenever you are playing a video game, and reach a level that is too hard, you usually go searching for a strategy guide or a cheat code. Books are to life what cheat codes are to video games. Why spend all this time, trying to solve a problem that someone else has been through and solved for you? Entrepreneurship has a ton of challenges, and as an entrepreneur, you don't usually have the luxury of time to figure things out. So, I created this guide of books every entrepreneur should read.
Even though this guide has books I feel every entrepreneur should read, it doesn't have every great book on entrepreneurship in general. It's hard to place every book I think is dope, on such a small list. This guide will mostly serve as a starting point for new and young entrepreneurs. If you are fresh on the scene, you need a good mix of information and motivation.
In no particular order…
When it comes to networking, it really doesn't get any better than this book. This was the very first book I ever read on how to network and is still 100% relevant today. Keith teaches you how to build relationships based on value and leverage. I picked this book up because I was shy and sucked at social skills. Can you relate?
You ever read a fiction business book? I have to admit I didn't read this on paperback but was glued to the audiobook version. George takes you through different tales based around the city of Babylon. The book teaches you lessons on building personal wealth that will stay on your mind forever. A few times I had to pause the book and rub on my chin in serious thought. Yes, it's that deep.
This has to be the most recommended book ever. I honestly don't think many people read this book, as much as they talk about it. It's one of those books that make you look real deep and strategic if you tell people you read it. I actually did study this book extensively, and it's helped me throughout my life. Not everything in this book should be used as a law for you to follow, but as a way for you to recognize others who are thirsty for power. The type of people to steer clear of.
One of the best books I ever read in my life. Ryan Holiday is actually a protege of Robert Greene, so it doesn't surprise me. The book uses historical examples such as Martin Luther King Jr., Abraham Lincoln, Civil War generals and more to teach the ancient Stoic philosophies of Marcus Aurelius. If you want to learn how to blast through your challenges while keeping your cool. Start here.
Mindstate is a big part of what I cover on this site. This book is one of the first self-help books for entrepreneurs and serves as a blueprint for many of the books that came after it. Hill took the time to study and interview the biggest entrepreneurs of his time, such as Henry Ford and Andrew Carnegie. From this experience, he developed what he feels is a science to getting cheap levitra online.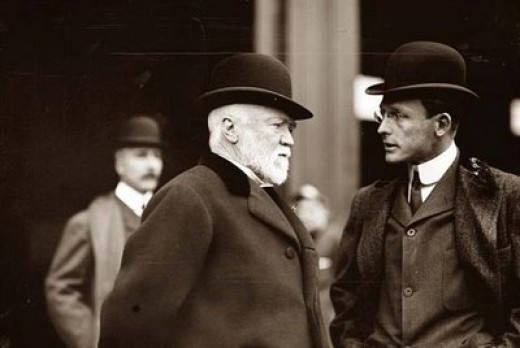 Build. Measure. Learn. This book will teach you one of the best methodologies to building a startup today. Learn how experimentation and testing will help you save not just money, but the most valuable resource we have as entrepreneurs, time. I spoke at the Lean Startup conference twice and did a cool Ignite Talk on how Hip Hop mixtapes are like Lean experiments.
Hands down one of the best branding books you will read. It's actually not a book, Marty calls it a whiteboard session. It's a very short read, but well worth the time. He breaks down how to create a brand that feels important to the people you are looking to reach. I'm actually going to re-read this one a few times this year.
If you want to learn how to get lucky, pick this book up. James Altucher as an investor and entrepreneur has failed many times, and finally found a way to sustain his success. He does it by choosing himself. He teaches his personal philosophy, and how you can re-create your life doing a simple daily practice. This book has changed my life and is a big reason why this site and brand exists.
This book digs deep into the decision-making skills of those like Charlie Munger and Warren Buffet. I discovered this book from Tim Ferris when he talked about books that impacted him most. So I figured if it's good for Tim, it's good for me. Little did I know just how good it would be. What leads to misjudgments? What is a guide to follow for critical thinking? This book has the answers.
BTW, I'm still not done reading this book. 
This book teaches that a great business builder is 33% entrepreneur, 33% manager, and 33% technician. The problem today is most entrepreneurs are really just technicians more than anything. It's not balanced. Michael wants you to stop working in your business, and start working on your business. This book will help you bring a million dollar franchise state of mind to a small business. Gold.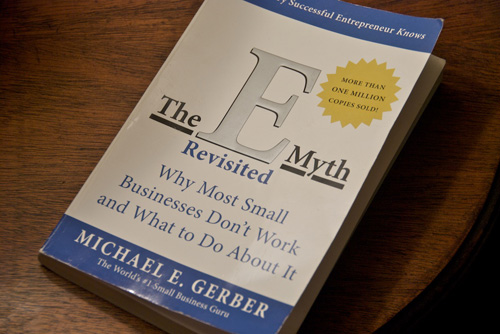 This 1956 audio book came before the movie "The Secret." This is reportedly the first educational audio book created. I think every entrepreneur needs to run past this audio at least twice a year to help with those mindstate issues you will have as a new entrepreneur. You can find this audio free on YouTube.
Wouldn't it be great to live a life of freedom and earn a living with your passion? That's what Chris teaches you what to do in his bestseller. You don't need to create the next Facebook, Twitter, or Amazon to be a success online. Learn how to really lock in and build something great without breaking the bank. The tips in this book will last you a lifetime.
Ryan made my list twice! Honestly, when you hear the term "growth hacking" you think about computers, numbers, etc. Growth hacking is a state of mind more than anything. It's a new way of thinking that breaks the rules of traditional marketing. Thinking with a "growth hacker" state of mind is essential for any business in the digital age. I love the way Ryan breaks down how you can start using this to your advantage right away.
I had to put a good legendary bio on this list. Sam Walton built the Wal-Mart empire from the ground up. I learned a ton just reading the lessons and hardships he faced building his empire. Sometimes we think there is some big magic pill to how a business like Wal-Mart is built. There is no magic. Sam breaks down the super simple way Wal-Mart grew into a billion dollar company in the first 30 pages. You won't be disappointed.
This is a pretty short book, but very effective. The author is a pretty well-known copywriter and has generated millions of dollars in sales with his writing. Since most communication is done online these days, it can't hurt to have a nice guide teaching you how to sell with words.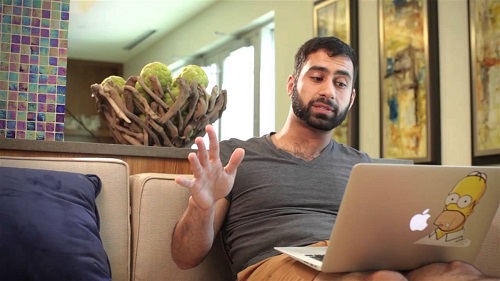 —
Bonus: I just published my first book! "Don't Dumb Down Your Greatness: A Young Entrepreneur's Guide to Thinking & Being Great" 
In the following chapters, this book covers:
– How to create luck
– Foster creativity
– Identify who real friends are in business
– Get rid of self-doubt
– Deal with haters
– Set goals
– Create good habits
– Become more patient
I'm going to give you the advice I wish someone would have given me when I first started out. When I learned each of these skills I became a better entrepreneur, but most of all a better person.
—
This list is a great starting point for your journey as an entrepreneur. Not everything you read has to be about business systems and practices. We need a well-rounded lineup that helps you think better, live better, and dream better. One thing I learned is that your personal development is parallel to your success as an entrepreneur. The better you become as a person, the more opportunities and success opens up for you.
Feel free to drop any other suggestions in the comments.
Good luck!