I saw a quote last year that said, "Write the book you want to read." I've decided to take on that challenge. What inspired me the most was the lack of good advice out there for young black entrepreneurs. I've been in countless schools and black neighborhoods across the country, and many of the questions are the same.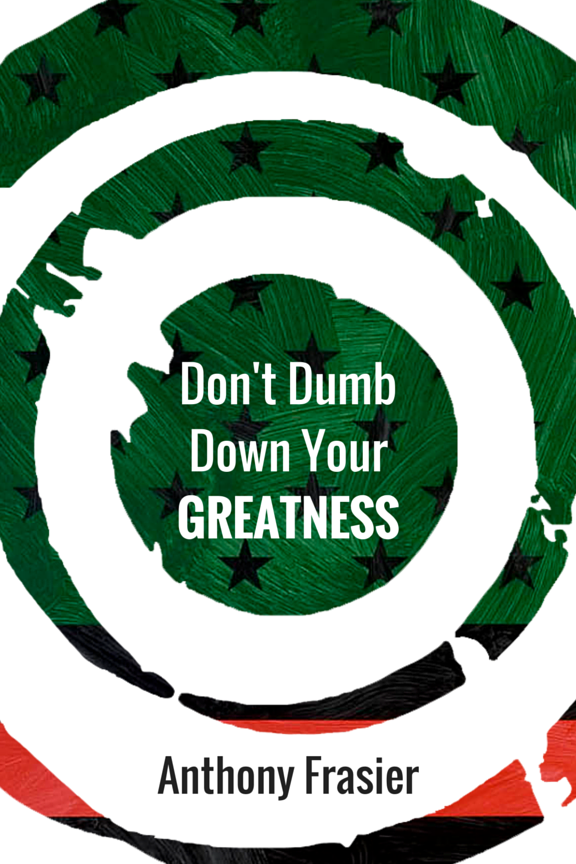 I found a graduation picture of myself from the 8th grade. I wrote what it was I would tell my young self. How would I prepare him for the things he is going to experience? The failures? The heart breaks? How would I even tell him how to handle success? This book doesn't have all the answers, but it has all the ones the young me needed. Things I had to learn the hard way. I want to make it a bit easier for someone else.
This isn't specifically for aspiring tech entrepreneurs. I wanted to create something that any young person can pick up and relate to. I used stories from my past, from fellow entrepreneurs like Sheena Allen, with some research data as well.
Why the focus on young black entrepreneurs? Every day there is news about injustice, prejudice, lack of funding, lack of hiring, just a lack of everything. I'm pretty sick of it. It's easy for a young person to just give up before starting. The outside world can influence you, if you haven't mastered the inside one.
With that being said, anyone can pick this up and learn from it. No matter what race. Many of the challenges young people face are centered around self-confidence. I suffered from low self-confidence myself. So I understand.
In the book I cover:
Creating a value system
Dealing with failure
Creating luck
Morning routines
Quitting
Goal setting
How to think
Being patient
and more!
Self-published? Yup. I have been approached to do a larger scale project. Unfortunately, this topic didn't appeal to many large publishers. So, I decided to put this out first by myself. It will be available in print, on Kindle, Nook, and as many stores I can get it on!