If life were a video game, books would be the cheat codes. The first book I read that changed my mindset completely was written by an author named Tim Sanders called "Love Is The Killer App." It taught me how to give value and use that to get further in life, especially in entrepreneurship. It laid the foundation for me to be where I am today. Because of social media, years later I was able to form a friendship with Tim and get advice from him personally. Something I would have never imagined when I was younger.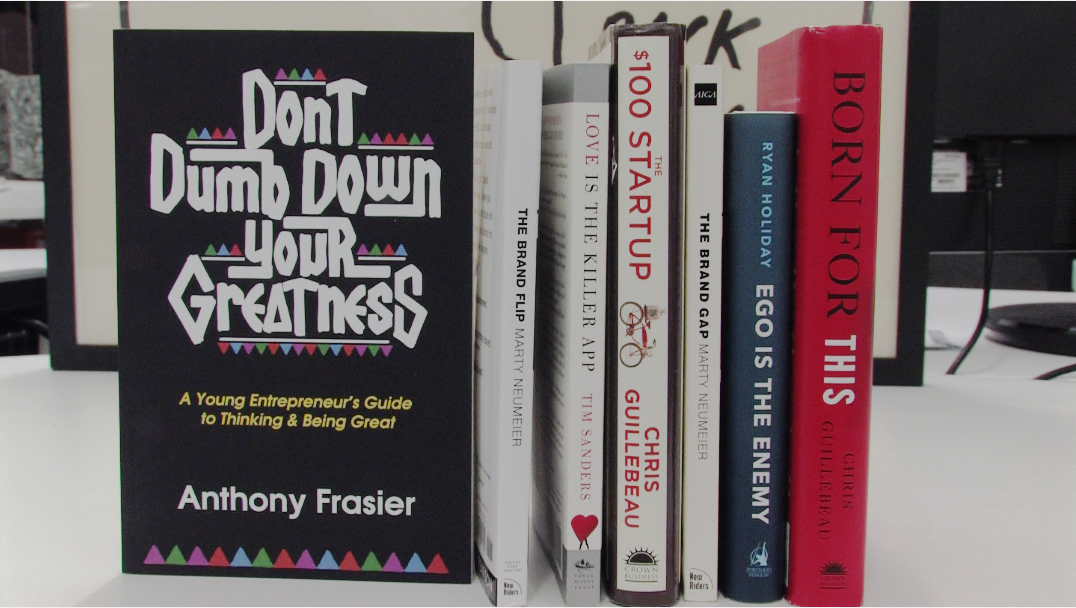 I felt like I hacked mentorship. Now, I want to do the same for one lucky person. Today marks my 31st birthday and instead of asking for anything, I want to give a box of mentorship away. I got in touch with a few author friends of mines and they had no problem participating in what I like to call my "Books of Greatness" giveaway. They went the extra length and put their personal signature on each copy. That makes this one of the rarest bundles to get your hands on.
What's in the box? 
The Brand Flip by Marty Neumeier (signed)
The Brand Gap by Marty Neumeier (signed)
Love Is the Killer App by Tim Sanders (signed)
The $100 Startup by Chris Guillebeau (signed)
Born For This by Chris Guillebeau (signed)
Ego Is The Enemy by Ryan Holiday (signed)
Don't Dumb Down Your Greatness by Anthony Frasier (signed)
Don't Dumb Down Your Greatness Poster
Box of Trill Tea (15 pcs)
Lecture DVD from Tim Sanders
Self-Publishing Guide
Still adding more books!
---
Time: 2/22 to 3/10
Are you going to spam me?
No, I promise I won't spam you, and I won't share your email address with absolutely anyone.
You'll get my personal newsletter, which includes great podcasts and links to dope articles and resources I've stumbled across.
I'll also occasionally send updates or announcements about y new books (yes, I'm writing — book deal details soon come), and where I'm speaking at.
Good luck!